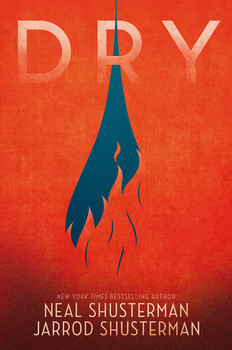 Title: DRY
Author: Neal Shusterman, Jarrod Shusterman
Publisher: Walker Books Ltd
Publication Date: 4 October 2018
Rating: 🌟🌟🌟
Summary: When the California drought escalates to catastrophic proportions, one teen is forced to make life and death decisions in this harrowing story of survival from New York Times bestselling author Neal Shusterman and Jarrod Shusterman. The drought – or the Tap-Out, as everyone calls it – has been going on for a while now. Everyone's lives have become an endless list of don'ts: don't water the lawn, don't fill up your pool, don't take long showers. Until the taps run dry.
Continue reading "Book Review #9: Dry by Neal Shusterman" →