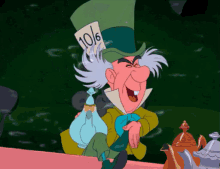 Hey Ho! Look what makes Hatter happy this week! It's Lacuna Candle Co's Vicious Villains box!! If you haven't had the box yet, don't read this post, but if you so want to see the spoilers, COME INSIDE AND BE PREPARED! For this time, all the villains you know are in this!
Now, now, of course I will have to put Loki because he's Maria's favourite villain. And in case you haven't known Maria, she's another side of me who take care more of our instagram. You can also see her unboxing there with her favourite Totoro! And man, a bit spoiler here beforehand, the smell is so good that Totoro almost eat it!
I couldn't blame him though, because it's really amazing! We have four candles in this box, a 4 oz candles and they are just amazing!
Firstly we will have White Witch, inspired by The Amazing Narnia (please know that it's not the real title though). This one smells of snow and something fresh. And finally a smell that won't tempt you to just lick the candle and eat it! Because mein gosh, that happened with all of Lacuna's candles to me. Those just smell so edible!
Second, we have Unfortunate Souls to represent our one and only Ursula from The Little Mermaid! When we were just so happy that we won't be tempted to eat, now we face another candle that smells so sweet and so edible (but really, don't try to eat that okay!). This one is a bit like grape candy thing, if you have ever had that one!
Of course, we should not forget, the most villainous of all, the DARK LORD himself from our all time favourite, Harry Potter! He smells like lemon, the lemon biscuit that if you have had that once upon a time. Oh man, I just love that biscuit, not sure if they have it now. I guess that I can burn this candle or just open the lid to let the fragrance fills the room, while I'm enjoying my afternoon tea, obviously.
Now, the last one is Randal Scarer from the Monsters Inc., I apologise however that I don't know much of this character as I have never watched that movie before. But I could tell one thing that, if you finish your food and want to eat dessert, but can't afford it, don't try to burn this candle!! Or you'll be tempted to just eat it! But if you can face the struggle then I will let you do that, because I do that too. This one smells of ice cream caramel, sweet and tempting. Man, I want a cookie dough caramel now because I'm drooling, I'll let this accompany me too for my afternoon tea!
If you enjoy burning candle and don't know where to start. Enjoy Lacuna Candle Co! And if you feel like pity to burn it, you can always open the lid and just let the smell fill the room. I did that too because the design and candles are just too cute! And, you can always use my code MADHATTER10 for 10% OFF!